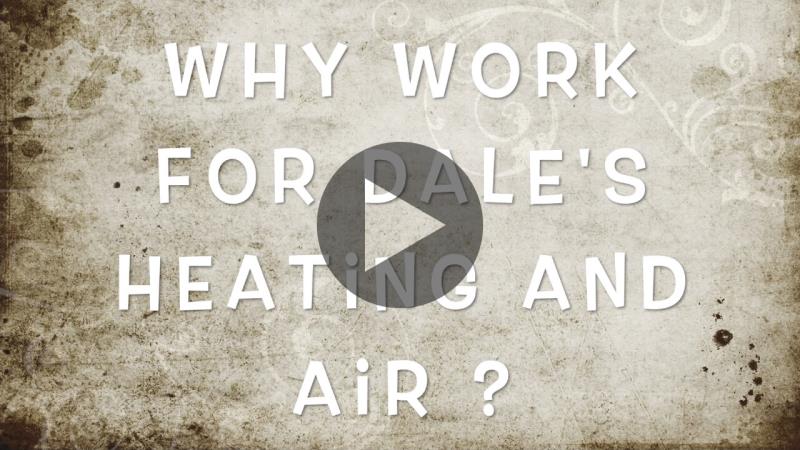 We're Growing & Have Tons of Work!
Now Hiring HVAC Technicians Who Want...
#1. A Brighter Future with Big Opportunities
We invest in our team, develop leaders, and provide opportunities to grow.
#2. Excellent Pay & Benefits
Our Top Technicians Make $80,000 or more a Year
Bonus/Spiff Opportunities for Providing Honest Solutions to Our Customers
100% of Your Medical Insurance - Paid
401k with Company Match
Unlimited Career Opportunities With An Industry Leader
Generous Paid Time Off (Holiday & Personal)
Balanced After-Hour and Weekend Schedules - On Call Every 5-6 Weeks
Dental Insurance and Much, Much More...
#3. Family-Friendly Environment with a Super-Positive Atmosphere
Locally owned and operated by owners who work closely with the team each and every day. They will not only know your name but will also take an active interest in helping you reach your personal and professional goals.
#4. Strong Values, Strong Ethics, and Focused On Doing What's Right for Our Customers and Our Team
Open Positions:
Service, Maintenance, and Installation Technicians
---
Don't Miss this Opportunity
---
I'm Dale Taylor, the owner of Dale's Heating & Air, Inc, and I am looking to hire experienced technicians in the next 30-60 days.
We believe in taking care of our customers, as well as our team members.
If you have experience in the HVAC service field...
And you have a solid work ethic, a desire for a career (not just a job) and a willingness to serve our clients with dedication and skill...
Then click the button below and fill out the application that follows.
We'll review your application and if it seems like it might be a fit for us to work together, we'll invite you to an interview.
Together we'll explore what your career path with Dale's Heating & Air, Inc. might look like.
Then, if it looks like a good fit, we'll invite you to work with us. You'll have the opportunity to try us out for 30 days.
After that, it's up to you.
If you decide to stay aboard, I'm certain that in just one year, five years or even ten years from now, you'll be able to look back and say, it was one of the best decisions you ever made.
It's that simple.
---
Why NOW?
---
Here's the cold, hard truth: We only have a FEW positions open!
Once they are filled, this page will be removed — possibly for good.
And consider...
Every day you wait is an opportunity missed.
It isn't every day we have an open position for technicians.
We have very low turn-over, and since we like to promote from within our company, it is very seldom we have open positions.
Which means, this opportunity will not be open for very long!
So, let me ask you...
What if you could make a great living help people be comfortable?
What if you had an opportunity to work with good people — people who like and respect you.
Who value your skills, listen to your input, and put you in the driver's seat to reach your goals?
What if you could work with an honest employer who is always open to talk with you about any concerns you may have.
What if you could enjoy:
Generous paid time off for vacations, holidays and personal time...
Health and wellness benefits, including health, and dental insurance...
A positive atmosphere that's fun to be part of...
Being a key player on a team with strong values, solid ethics and a great reputation.
In short, are you ready for the type of work situation you so desperately desire and deserve?
If you're ready for a bold step up in your career, congratulations! Today could be the start of an exciting new journey for you.
---
Here's What to Do Next
---
The sooner you reboot your career, the sooner you'll be able to enjoy more of the good things in life.
Why wait?
You have nothing to lose but the couple of minutes it takes to fill out a form.
Click the button below while you still can.
Sincerely,
Dale Taylor
Owner, Dale's Heating & Air, Inc.
---
Dale's Heating & Air, Inc. is an equal opportunity employer. All employment is decided on the basis of qualifications, merit and business need.