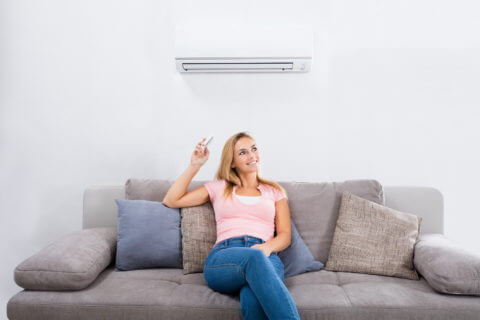 Because the warmer months can also mean higher humidity in Chattanooga, Cleveland, and Ooltewah air conditioning is a must. It's important to have a cooling system that runs effectively and efficiently to give you the most comfortable indoor environment possible. The availability of remote controls provides options to utilize the newest electronic capabilities to monitor your cooling system even when you're in a different location. Dale's Heating and Air, Inc. is the company to call to keep costs in line while giving you the opportunity to maximize your home's efficiency and comfort. We are the company to call for Trusted Integrity – we will recommend the right system for your needs at the right price.
Chattanooga, Cleveland, and Ooltewah Air Conditioning Services
Dale's Heating and Air is the trusted choice for quality, cool, comfortable air. Using the latest technology, our background-checked, drug-tested, Trusted Technicians will assess your cooling needs to ensure that your home or business indoor air temperature is at the optimum level to give you the comfort you desire. Our professional, well-trained staff will ensure you receive top-quality workmanship at a competitive price. Plus, we offer Trusted Guarantees – Complete 100% Satisfaction – Period.
Dale's Heating and Air uses trusted manufacturers to provide a variety of cooling options such as:
Central Air Conditioning
Heat Pump
Ductless Systems
Packaged Heat Pump
No need to worry about whether your cooling system will perform at peak efficiency. With Dale's Heating and Air's Chattanooga, Cleveland and Ooltewah air conditioning services, you get Trusted Dependability and Trusted Service. We offer a full year of parts and labor service guarantee!
Call our office today at (423) 509-8787 or click here to schedule an appointment.
For Service You Can Trust, Just Call Dale's!